Well, this week Chris Froome has put down a marker for the road season by out-classing both Cadel and Contador in the G.C. and beating them both in a very impressive sprint finish in the Tour of Oman. 
It seem these 3 and Wiggo are ready for a big season ahead. I certainly hope so, it should turn out to be an exciting season on the road.
How many times is the podium going to look like this in the year ahead?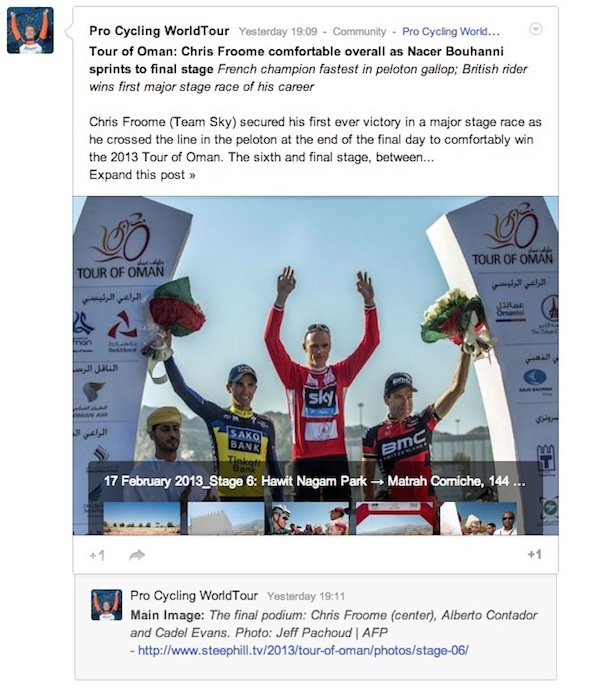 ---
While we are on the subject of Road Cycling, there has been more team time trial stages appearing in the Pro Races recently. 
In one of the last events of last season (the Tour of Spain I think) the team time trial created chaos.
Arca Duemilaundici has found a way to get around this and stop team wheels from touching.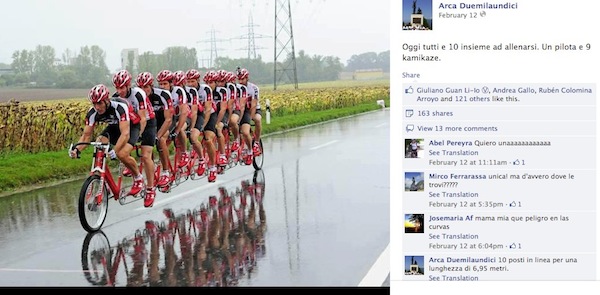 ---
With the Giro coming up, this is a Tee Shirt that I may have to invest in.
Well found Marc Grup. With time differences it can be hard to watch races, but I still want to watch the stages to find out the result, not be told it!
Maybe this will help.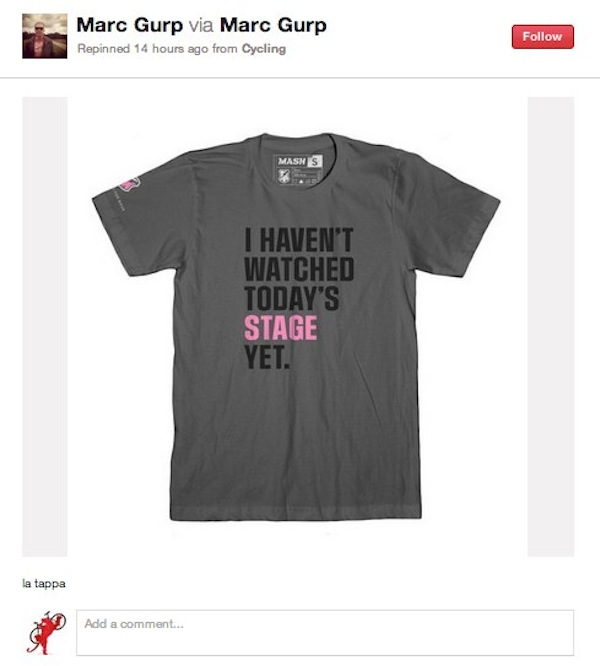 ---
Well David Miller, I hope you're right but I'm still struggling with the concept.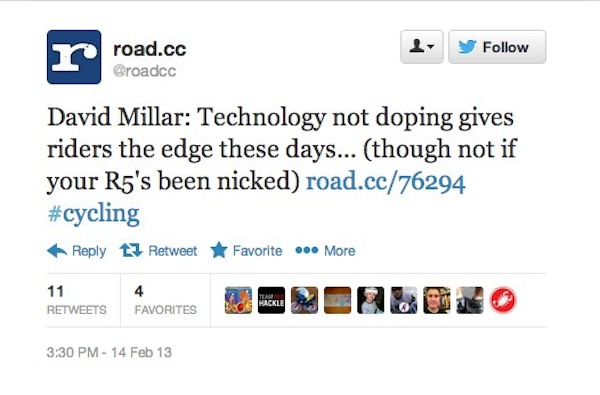 ---
Any other cycling social media beauties you have come across this week that we've missed?
Let us know in the comments.