The decision between a flat-bar and a road bike can be difficult, with both bikes fulfilling many cyclist's needs. They are both very efficient, making them great bikes for fitness, speed work and covering big miles in little time. It could be argued that the flat-bar is a more practical solution for many urban riders as it balances these speed and efficiency qualities with greater comfort, potentially better durability and many options for accessories like racks and panniers.
In short, the flat-bar is a little more flexible - and forgiving - than your typical racing road bike. So what if you have the money for a really great bike, but realise that the fitness/commuting models are really where your priorities lie. Can you still get a high end, top quality machine without resorting to a super light carbon road bike?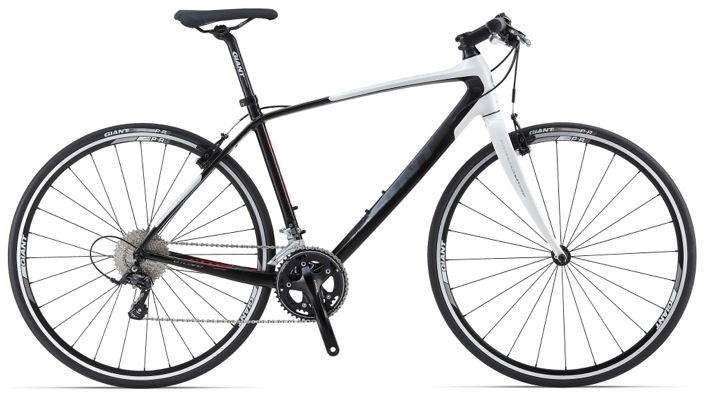 MSRP: $1,550 USD
The least expensive bike on this list, yet it is still a carbon frame. Giant are renowned for producing quality bikes that are great value for money, and at approx $1,500 the Escape RX is no exception. This price is $400-500 cheaper than the Trek - quite an amount to be honest - and when you factor in the reality that many of us already have a road bike for high end speed duties, the Giant just looks plain "WOW"!
Closer inspection does reveal some cost cutting though. Firstly, this is Giant's entry level carbon, many of the components are 'own branded' and the drivetrain is far behind what is on offer with more expensive bikes.
If you plan on doing a large amount of miles I would recommend going up another level.
---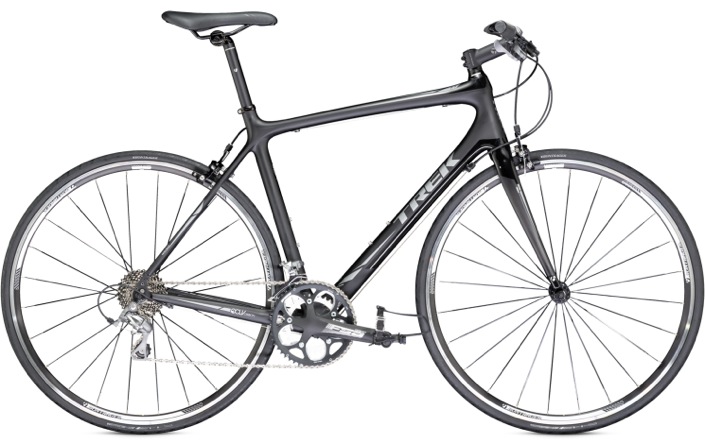 MSRP: $1,979 USD
Next up the scale is the top of the range fitness/commute bike from Trek, the 7.7 FX. The FX series have been a real success story for the brand with their popularity founded in the all-round capabilities and quality of the bikes.
The 7.7 uses a carbon frame and is designed around the lightweight, high speed principles of a road bike with the more upright, easily manoeuvrable handling of a flat-bar. The gearing is road orientated Shimano Tiagra with a compact crankset and a 30t cassette, so you can get some good speed without ever pushing to big a gear.
The carbon pushes the price up a bit, and rules out attaching racks and panniers, but this bike is a genuine contender for no holds barred commuting.
---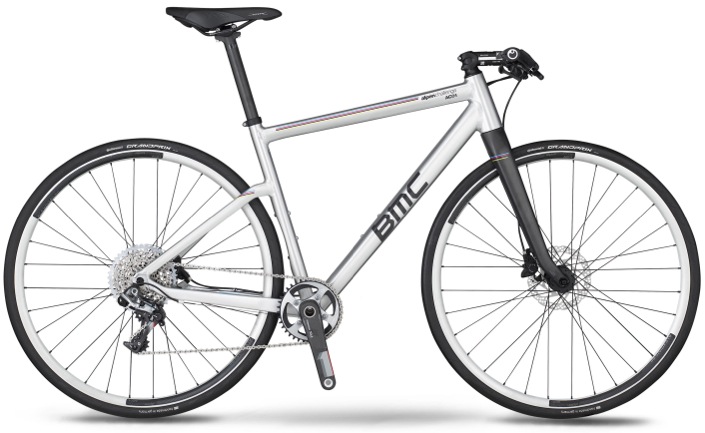 MSRP: $4,999 USD
If any bike can prove the existence of fast, high-end flat-bar bikes, the Alpenchallenge AC01 is it. The Alpenchallenge was designed from the start to be the quintessential fast commute bike. Disc brakes and an alloy frame make it robust enough to handle any weather or conditions you may encounter, no matter where you live, and the mix of highest grade componentry puts this bike up there with the highest performance road and mountain bikes currently available (with a price to match!).
Amazingly the weight has been kept down to 8.3kg which is close to real road bike numbers. This is the flat-bar to end all flat-bars and looks absolutely fantastic as well!
---
As you can see the answer is "yes", it is possible to get a very good flat-bar/fitness/commuting bike. Indeed, as you can see from the BMC Alpenchallenge, you can get as good a bike as your wallet is thick. Check out more models in the BikeRoar 2014 flat-bar road bike product listing or find your local dealer to book a test ride today!

Side-by side comparison: Giant Escape RX vs Trek 7.7. FX vs BMC Alpenchallence AC01 XX1
Any other recommendations? Please share them with us in the comments below.