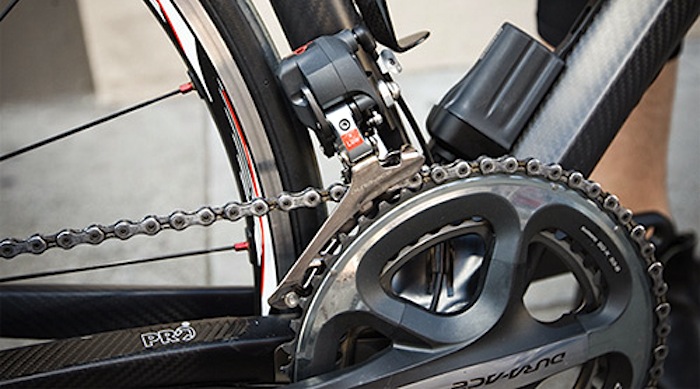 With progression comes resistance - but is there much to resist about electronic shifting? Despite the obvious benefits surrounding electronic shifting, there are still a lot of diehard fans who prefer mechanical shifting. We found out what sits on either side of the fence when it comes to Mechanical shifting versus Electronic shifting.
Electronic shifting came to the forefront of cycling technology around 2010, when brands such as such as Giant (to name one of many) started releasing top end road bikes with electronic shifting. Most of these bikes were beyond most people's financial reach, and even cyclists that raced tended to avoid electronic shifting due to the high cost involved in replacing parts due to accidents.
Times have changed since then and much like any new technology, the general public were soon graced with affordable versions of electronic shifting.
Since 2010, Shimano have released their electronic version of Shimano Ultegra (if you don't know the ranking of Shimano groupsets, refer to "Choosing a Shimano Groupset: Dura Ace, Ultegra or 105"), and have even found the time to improve their top of the line Dura Ace option as well. To give it a brief overview before we move on, Shimano refers to their electronic shifting as 'Shimano Di2' followed by either the Dura Ace or Ultegra badge depending on the level of Di2 shifting you're referring to. Other brands refer to their electronic shifting with different terminology, such as Campagnolo EPS. The core of the topic though, is 'new versus old".
In parallel to the progressions behind electronic shifting, the good old mechanical options have been far from stagnant themselves. Many brands have released improved versions of their mechanical offerings, displaying such enticing groupset options that they've created a divide in the industry - stay with mechanical, or switch to electronic shifting. Both options have benefits, making it a tricky choice.
---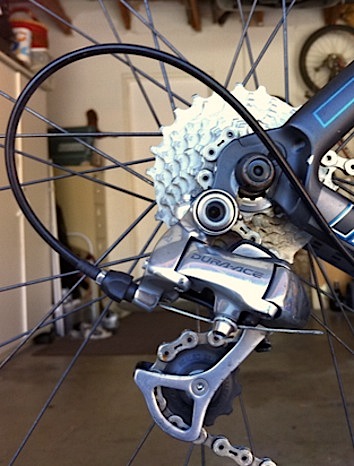 The true beauty of mechanical shifting lies within the simplicity of the system. Most people grew up with mechanical shifting systems on their bikes, and therefore the passion and appreciation runs deep. Sometimes nothing beats a well maintained mechanical drivetrain that shifts with that distinct sound - man and machine, and the open road.
The performance benefits behind mechanical shifting usually revert back to the lightweight scale readings, with some top end groupsets nudging a mere 1,900 grams. The other benefit of a mechanical drivetrain relates to servicing and reliability. If you look after your mechanical system, it will work consistently. If something goes wrong, there is usually a very logical explanation behind it. Most people would also be able to fix the problem to at least make it home.
As far as finances go, mechanical groupsets are affordable when it comes to replacing broken bits and pieces. This is an important consideration if you're racing. The biggest threat to the mechanical fraternity is that electronic shifting is catching up in terms of price and weight.
---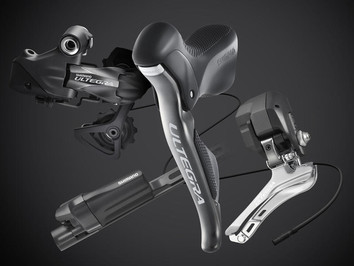 Some people love it. Some people loath it. Either way, electronic shifting has a very strong foothold in the industry, and has even crept over to mountain biking. For those that loath it, you'll usually find comments to be made about how it doesn't "feel right", or how it can't offer the same simplicity as a well maintained mechanical groupset. You'll also find that these loathers prefer working on their own bikes, and may well find the technological parts on their bikes a bit daunting. They have their reasons!
For those that love it, electronic shifting has changed their riding experiences forever. No more jumping gears, and far less trips to the local bike shop for insignificant adjustments. Now all they need to do is charge the battery, and ride for 3 months or 2,000km. Whichever arrives first.
As far as adjustment and maintenance is concerned, these systems are pretty self reliant. Not only do you get told when to charge the battery. You'll even be able to hear the derailleurs self-aligning while you ride if your chain happens to be rubbing. Crazy! The best part is, you can add software updates to these electronic systems. For example, you can select to have gears change rapidly for as long as you hold the shift button down. Who knows what else will eventuate...
Whatever you choose, the world of cycling groupsets has plenty to offer. If your limitations relate to finances, most bike brands now play host to some very affordable electronic options. Whether it be electronic advances or mechanical simplicity, you'll no doubt choose what feels right to you.
It seems everybody has their own preference, with a surprising number of people referring to how the shifting 'feels' when deciding on either option. It can't be denied that the large majority of cyclists are falling for electronic shifting, with many of the aforementioned reasons behind their decision. Whatever you choose, pick what's right for your riding - and go with what feels right...you'll come out a winner!