Member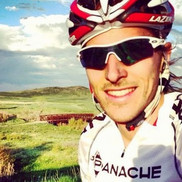 craigrandall
Age: 34 years
Gender: Male
Location: United States
How long have you been riding? 0
Bikes Owned Unspecified
Favorite Bikes: Unspecified
Articles / Tips
Get to see all the new drool-worthy products, meet your cycling heroes, and demo the latest and greatest bikes on the planet.

Now, more than ever, we are able to easily gather information on-the-go in a variety of interesting ways. But what's the best way to mount all of these devices?

So what exactly is a Gravel Grinder? Interested, but not sure where to start? Get the low-down in the first of our four part series of articles about this growing cycling genre.