The headset is an often overlooked part of the your bike.
The only time you notice it is when it stops doing what it is mean it do. Then it's not overlooked at all.
It becomes the most obvious part on your bike every time you ride.
The difference between enjoying riding, wanting to ride and dreading being on the bike, and not wanting to ride it can come down to the small things.
From first glance you can tell that the Token Heggset is well made. Presented in an egg shaped plastic casing to project the anodized alloy it's obvious that Token hasn't cut any corners in making a high quality product.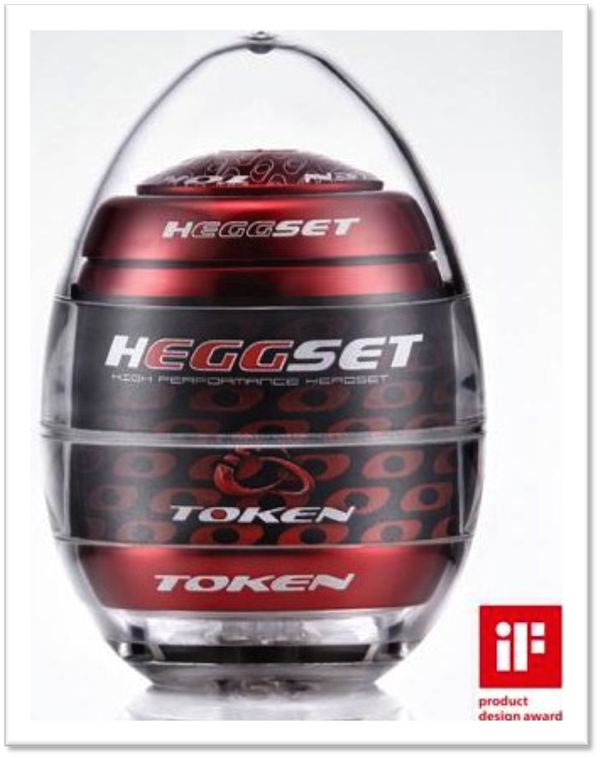 However, the way it presents is not what you are buying a headset for. The fact that it's a dual function headset suitable for use in both integrated & 1 1/8" threadless headtubes makes this a sensible buy.
For a while now I have not been on my winter bike. The old headset was grinding every time I rode and constantly coming loose.
So I jumped at the chance to pull the old one out and put in the Heggset. Changing headsets is something I have done many times and this was straight-forward. I didn't come across any issues.
The improvement was instantly noticeably, the steering felt as smooth as a Charlie Sheen pick up line.
Unfortunately we did have to give it back so I didn't get to ride with it for as long as I would have like and there was no way I was putting the old one back in my bike.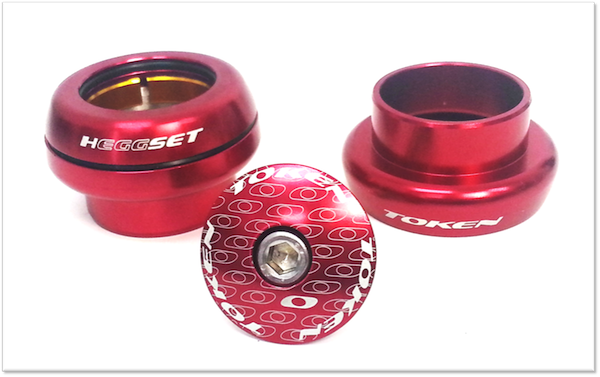 So now I have the winter bike sitting in pieces in the shed until I cough up the reasonable $79 for my own one.