The Cyclocross world championships was on this weekend in Louisville, which is always a great event. I think that Cyclocross racing makes for some great images..
The Cyclocross theme was popular across the social media platforms this week. With the world champs being on this is a great sign for cyclists in the northern hemisphere as it signals that spring is just around the corner.
Congratulations to Sven Nys! Frank Opstaele sums it up pretty well... There's only one Sven Nys and here he is soaking up his victory.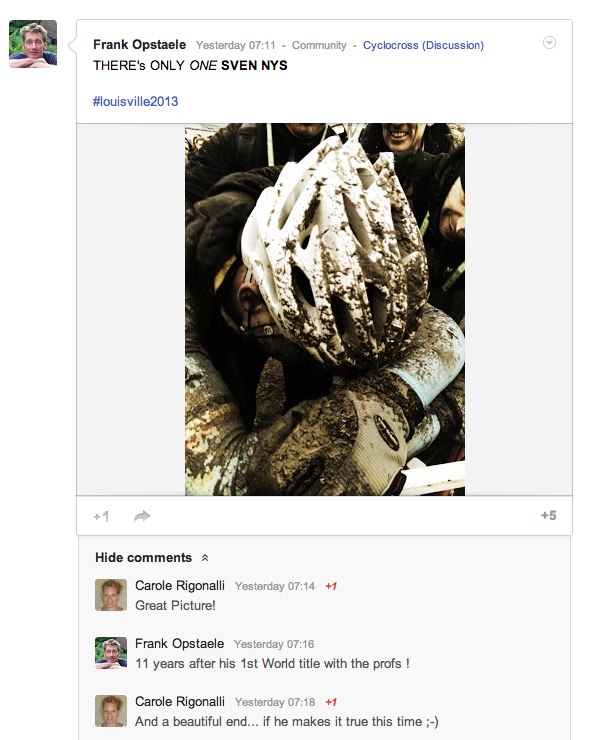 ---
Jimmy Deaton points out what I think was on everybody's mind after their events.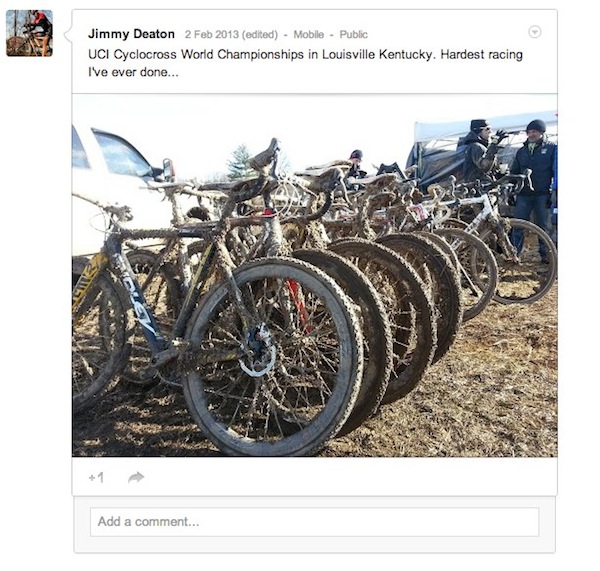 ---
I often see these pics from mountain bikers, but what is going on here? Do you think they got lost?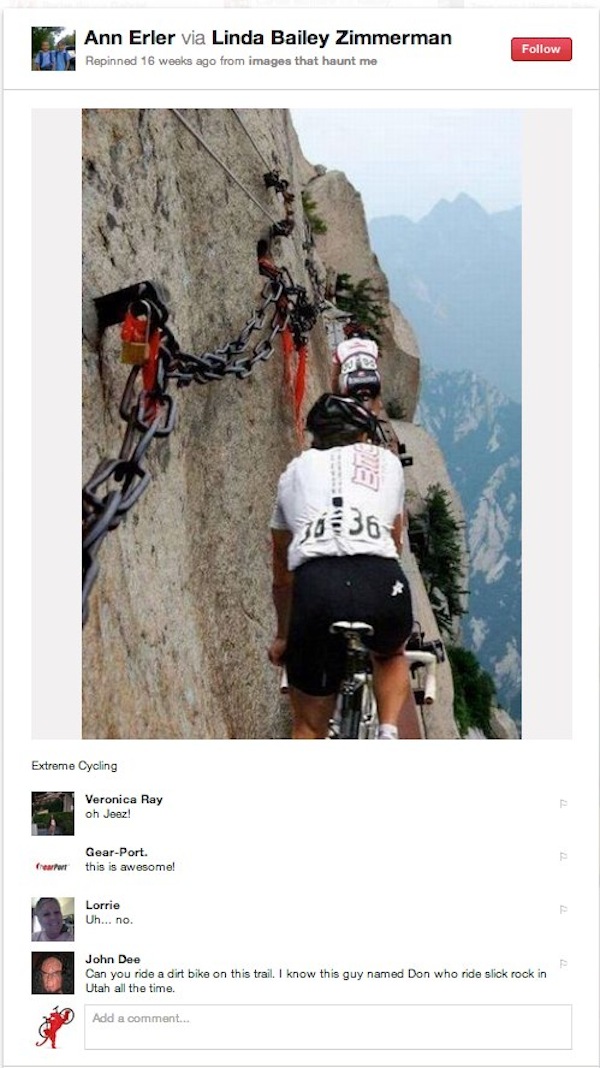 ---
The most common post I have seen this week and our friends from Chain Reaction providing a good warning.
Remember you have got bikes on the roof racks.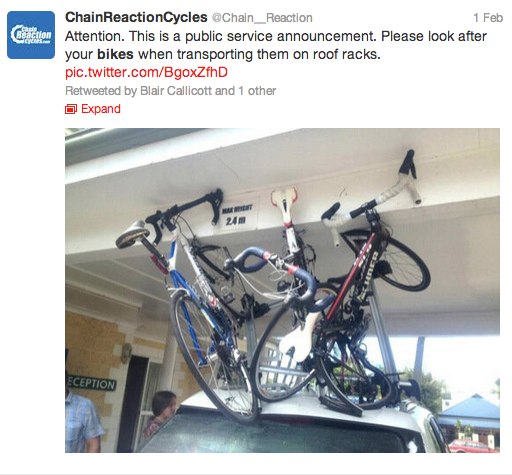 ---
My Helmet was broken in a crash recently, I have been trying to decide what I should get. Well, I think the search is over. Pelton Cafe are right on this one. Coolest Helmet Ever.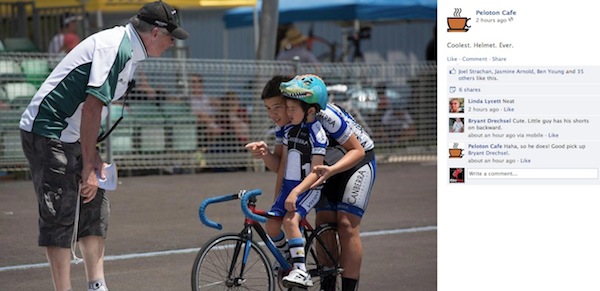 Any other great Cycling Social media post you have seen this week? Let us know in the comments..