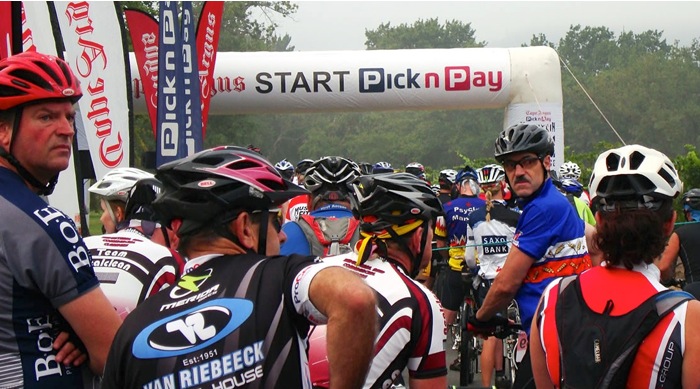 Photo: etana.co.za
Do you really know who you are when it comes to mountain biking? For many people this question defines how they ride, as well as who they should probably be riding with.
While some quickly become complete fanatics and spend most of their spare time on the dirt tracks, shaving tenths of seconds off lap times (as well as their legs), others like to keep their riding at a pace where you can actually talk to the people you're riding with. This directly influences who you should be tagging along with on the bike. Otherwise you might find yourself being left for dead by the group of semi-pros you thought you would be racing to the wire, or riding in circles around a group of chatting friends that just don't seem to be moving.
BikeRoar is ready with advice for how to find out exactly what kind of rider you are, and how you can find others to ride with.
---
It takes time to figure it out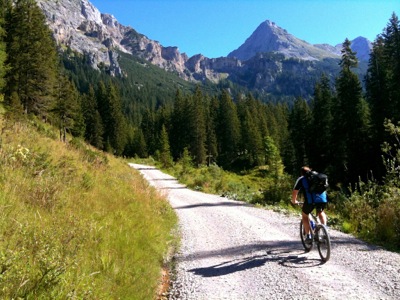 Photo: trailsource.com
The most important thing about riding with others is making sure that you are who you think you are. This is something that takes a little time to be sure about. You might buy a teched out bike with a plan of training at least five times a week and spending your weekends at the races, but it might turn out to be impossible. You might have other responsibilities - or your partner might simply get tired of only seeing you in bike tights, heading out the door. It might even become a chore to ride instead of the best part of your day.
The reverse scenario might happen as well. You start off thinking that you're going to ride once or twice a week with friends, and before you know it you're at your fourth 50k cross country race, having spent an average of 15-20 hours a week on training over the last year. The point is that you won't know until you've ridden for a while, so before going all in, it's worth finding that out.
Generally the first three or four months will give you a good idea of what sort of rider you are. And then it's time to find other like-minded people to ride with.
---
Check the local shop
People who sell and/or fix bikes are a great source for information when it comes to finding out what options there are for both fitness fanatics and sociable cyclists in the area where you live. Local shops are basically run by people who really like bikes and cycling - and they might even have club nights where you can tag along and get a feel for what it's like to ride with various groups, ranging from sociable to suicidally fast.
A really easy way of finding the stores near you is to use the BikeRoar store finder on our site.
---
Clubs and groups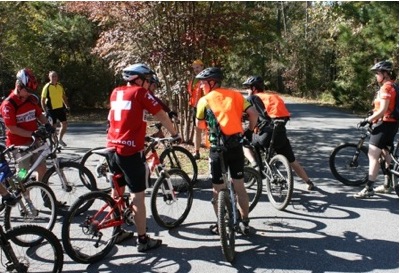 Photo: singletracks.com
If your goal is to race, then there are no better places to go than mountain bike clubs. Here you're going to find people that are serious about mountain biking as a sport. They'll be able to give you advice on everything from bike settings to race strategy, and training with them is likely to test you to the absolute limit, which will make you that much better prepared for the real races.
Although most of these clubs have sociable evenings, the main purpose is usually training for races, so expect a pretty high level of seriousness and riding that will have you gulping for air.
---
Web groups
If you're a little less sure of what you're looking for, or if the schedule of weekly club nights doesn't fit with the rest of your life, then online web groups are a great place to go. Not only can you find other people to ride with, there are also tons of suggested routes.
Websites like forums of major cycling sites and specialist sites dedicated to routes are both good starting points. Some fitness apps, like Endomondo for example, also have loose communities that you can join.
The level of riding found online is usually a bit more sociable and perhaps less strenuous than that of an 'analog' mountain bike club, but it can be pretty varied, depending on where you look.
---
Phone a friend
One of the best ways of finding a good ride if you're looking for a sociable ride is probably the phone. Your friends are a great source of sociable riding companions. So pick up the level, tell them how great mountain biking is and get them to tag along. Before you know it they'll be as hooked as you are.