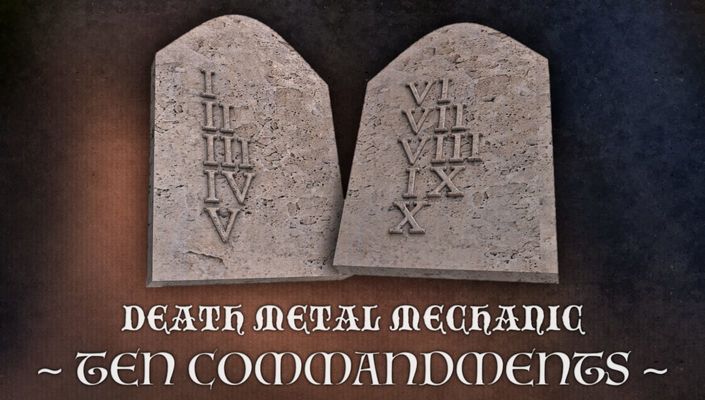 This article was originally published on
CyclingIndustry.News
A retailer pained by ongoing issues in supply, pricing and day-to-day store management has handed us his "Ten commandments for doing business" in a tongue-in-cheek report on the struggles his business regularly faces.
Choosing to remain anonymous for fear of losing those pesky supplier accounts, our writer goes only by a tag that drops hints as to how he gets through the day:
The Death Metal Mechanic's ten commandments:
---

Thou shalt not:
Dispatch goods to a pro-forma account without taking a payment, just because you couldn't get an answer over the phone, then when it is assumed our end that goods received are paid in full so no action is required on our part, make the next communication between our company and yours be via a debt collector citing that we have exceeded credit terms that we don't have, and then try to charge us for your incompetence.


Thou shalt not:
Acknowledge an e-mail between Christmas and New Years regarding a frame that has broken on a child's Christmas bike, then wait for the account to go overdue before attempting to supply a warranty replacement. Then proceed to hold said warranty replacement bike to ransom for the value of the overdue balance (bearing in mind that Christmas ain't what it used to be for us IBD's). Then, after a lot of back and forth, send the replacement bike in the wrong size, then tell us you can't send another until the wrong one is returned at our cost. Then when we finally get the right one it's supplied with two left hand pedals and next to no fluid in the brakes. (We're now 2 weeks into February and one very very unhappy 13 year old doesn't even want his bike anymore.)


Thou shalt not:
Supply other companies at such a preferential rate that they can literally pull our pants down on the price of bread and butter drivetrain parts over the internet. Within this, Thou shalt not take away our ability to price match, or achieve a worthwhile margin. Thou shalt not get away with doing next to nothing to regulate the RRPs of popular products and thou shalt take responsibility for the mass de-valuation of key products that occurs through popular e-commerce sites. Thou shalt not add interest to our account when we go overdue after not being able to compete in the same market place. Thou shalt not rub salt in our open wounds.


Thou shalt not:
Make up part numbers for stock you haven't booked into your servicewarehouse yet, then when your system successfully invoices us for said "untracked stock" – but your pickers can't find products off your made up part numbers – thou shalt not argue with us about stock we have never seen because it was never picked or dispatched. Thou shalt not make it my responsibility to do your job for you, unless thou shalt be paying me for my help.


Thou shalt not:
Let your sales reps supply demo bikes to my shop in full knowledge that they will be sold as new, under the guise of "extended credit" in an attempt to move more units. Then when someone becomes the first owner and had a legitimate warranty issue with one of these bikes, reject the warranty based on the terms usually applicable for ex-demo bikes, despite the bike having been supplied as new at full RRP. Thou shalt not be so dismissive of clear mitigating circumstances, particularly when video evidence of a "just riding along" type failure is available.


Thou shalt not:
Be promising a hefty staff purchase discount on an ex-showroom bike, then sneakily invoice it at full trade. Thous shalt not then lie about it to cover yourselves later.


Thou shalt not:
Open an account and tell us we cannot cherry pick our favourite bits of your range without committing to a huge pre-order – take the pre-order – lose it… Then supply us with afore mentioned cherry picked goodies, not invoice us for half of it… Lie some more about losing our opening order, blame it all on someone who no longer works there, then openly threaten to close our account over £110 that I tried to give the rep you sent in, in cash, upon request. Then follow up with some quite frankly, ill-considered and incoherent e-mail correspondence.


Thou shalt not:
Attempt to defend your company by saying: "We share warehousing with an online retailer, so obviously their customers get priority over you" when we query an order you told us had been sent next day, only to find that it's not left your warehouse despite full payment being received.


Thou shalt not:
In the name of customer service, use the statement "it's not my job to sit by the phone waiting for you to call me so I can grant wishes for you." Thou should lose thou's job for that one.


Shouldering my own responsibility in the face of adversity.

As an independent retailer I shall:



Only sell products I would use myself. If it doesn't meet my personal standards, why would I expect anyone else to want to use it?
Care about my customer and their bike, even if I had never participated in whatever kind of cycling niche is important to them. You're on 2 wheels, you're automatically my friend.
I shall respect my customer, their bike, and the needs of their bike enough to get whatever tasks set of me done in a reasonable time frame. I shall never take full payment until a job is fully done.
I shall put the safety of my customers above all else, and I shall never let a bike leave my workshop without being 100% certain that it is fit for it's intended use. Should I fail, I shall do everything in my power to make good on my shortcomings.
---
Want to keep updated with more bike shop tips and content?
Easy! Simply subscribe to BikeRoar's Cycling Trade Newsletter, and be sure to check out the awesome industry news from the team at CyclingIndustry.News.
---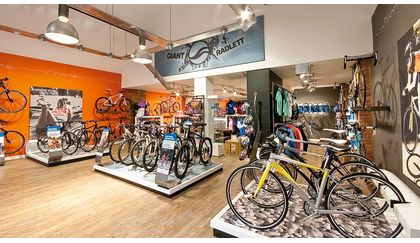 There have been better times to set up a bike shop, that's for certain. But for many of us in the cycling world, the dream of working with bikes day to day persists. Learn about common mistakes, money saving tips and often overlooked costs...
READ MORE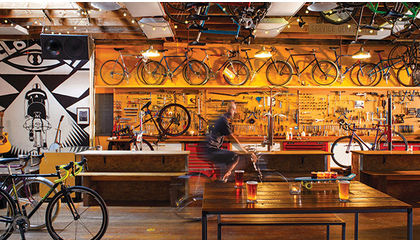 Hey bike shop owner person. You and I need to go for a walk. I'd like to show you something you probably haven't seen for a while; or quite possibly have never seen before. What is it? It's your shop. The way your customers see it...
READ MORE