Most bicycles are made in China or Taiwan, but there are a growing number of companies making bikes in the United States. Here are our picks for the top U.S. bike manufacturers and why they make the list.
---

Ramona, California
Ellsworth has been making bikes since 1991, when its founder Tony Ellsworth started building mountain bikes for himself and his family. The company is now one of the most popular American mountain bike manufacturers, consistently getting rave reviews - the latest from Outside magazine, which named the Ellsworth Evolve Carbon 29er as one of the best cross country bikes of the year. The Evolve's arched top tube and down tube are truly works of art.
---

Newmarket, New Hampshire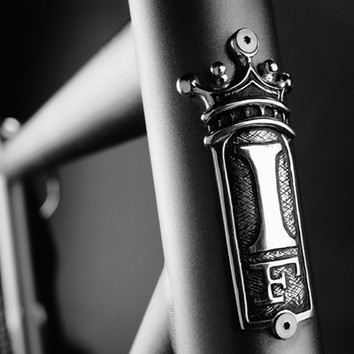 Independent Fabrication makes classic looking bikes from steel, but they also dabble in titanium and carbon. They'll make a bike from whatever material you want in whatever color you want, even if they think it's ugly. The company is owned by its employees, and that's another plus. They have a serious cult following - IF riders are IF riders for life. Perhaps it's the sexy sterling silver IF head badge with the signature crown that keeps riders returning for more. The small team of IF artists and fabricators are using the newest metal technologies, but they still like building bikes the old fashioned way - by hand.
---

Watertown, Massachusetts
Seven makes high-end custom road, mountain, cross, commuting, touring and tandem bicycles out of titanium, carbon and steel. Every frame is put through at least 50 alignment checks - 28 in welding alone - to make sure the frame is straight and performs as designed. Each machinist, welder and finisher works on one bike at a time, so if there is any defect, they'll know the cause and can fix it. Friends who ride Seven say only good things about the company's customer service, winning it a spot on our list.
---

Murrieta, California
Turner has been making aluminum mountain bikes in the U.S. since 1994. The bikes are designed in a small office in California and the frames are built in Portland, Oregon. Riding a Turner is magical. The dual suspension Sultan 29er climbs like a dream and flows on the descents. Riding the Sultan up the steep climbs of the popular 401 trail in Crested Butte, Colorado, the bike handled like a lightweight hardtail on the way up to the summit. And on the way down, it was like butter. The new Czar is certainly going to be worth a try. Aside from the good bike performance that gets Turner on our list, the company is making an effort to go "green." The shop sweeps up and reuses aluminum scraps off the floor and recycles trade-ins.
---

Fort Collins, Colorado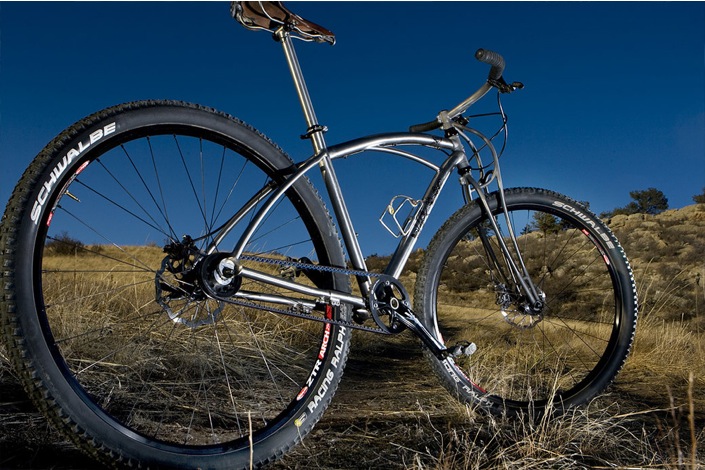 2013 Black Sheep High Light 650B
An honorable mention goes to Black Sheep for its artistic craftsmanship of a variety of titanium bicycles. James Bleakely started the company in 1999, and he and his business partner Todd Heath have made a name for themselves by recently winning two awards at this year's North American Hand Built Bike Show. Their stylish silver frames with special touches and unique accessories make Black Sheep stand out from the rest of the herd.